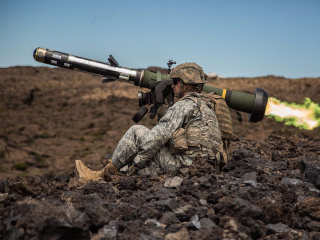 ⨀⨀⨀
FGM-148 Javelin
⪢⪢
#military
http://qindex.info/i.php?x=24265
•
Javelin
⪢⪢
The FGM-148
Javelin
is a man-portable fire-and-forget anti-tank missile manufactured in the United States by Texas Instruments which is now Raytheon Missile Systems and Martin Marietta which is now Lockheed Martin.
http://qindex.info/i.php?x=20359
○○○
warhead
⪢⪢
It is capable of destroying any existing main battle tanks in the world as the
Javelin
's heat war head is capable of defeating modern tanks by hitting them from above where their armor is the thinnest. #bookmark
http://qindex.info/i.php?x=20363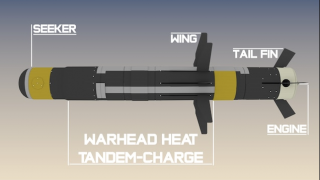 ○○○
tandem
⪢⪢
The FGM-148
Javelin
anti-tank guided missile has a tandem warhead, deployable wings, an IR homing head and two engines, a launching one and a firing one.
http://qindex.info/i.php?x=13543