○○○
draw
⪢⪢
Those who have seen your face draw back in fear. I am the mask you wear. It's me they hear. My spirit and my voice in one combined. The phantom of the opera is there inside my mind. #song
19624
News in Easy English
○○○
for now
⪢⪢
In sleep he sang to me. In dreams he came. That voice which calls to me and speaks my name. And do I dream again? For now I find the phantom of the opera is there inside my mind. #song
19622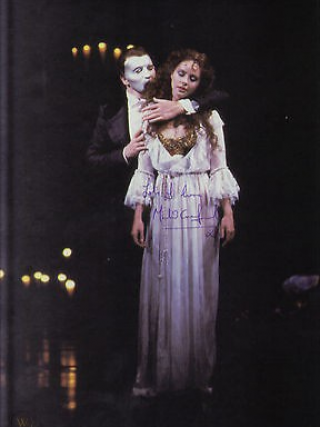 ○○○
labyrinth
⪢⪢
In all your fantasies you always knew. That man and mystery were both in you. And in this labyrinth where night is blind, the phantom of the opera is here inside my mind.
19626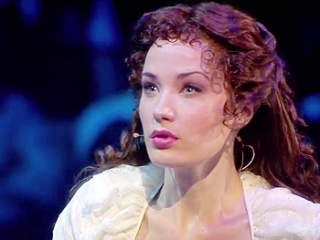 ○○○
Sierra Boggess
⪢⪢
Ladies and gentlemen, please welcome to the stage an Olivier nominated actress best known worldwide for reinventing the coveted role of Christine Daaé in Lord Andrew Lloyd Webber's 'The phantom of the opera'
19635
○○○
Sierra Boggess
⪢⪢
as well as the star of Broadway's 'The little mermaid', 'It Shoulda Been You' and 'School of Rock'. Miss Sierra Bogess.
19636
○○○
yet
⪢⪢
Sing once again with me our strange duet. My power over you grows stronger yet. And though you turn from me to glance behind, the phantom of the opera is there inside your mind. #song
19623