The branch of mathematics concerning linear equations, linear maps and their representations in vector spaces and through matrices.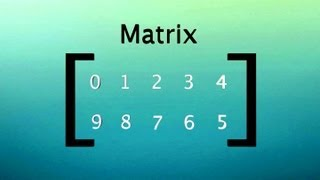 •
07 How to organize, add and multiply matrices
By now, I'm sure that in just anything you do in your life, you need numbers. In particular, though some fields don't just need a few numbers, they need lots of them. How do you keep track of those numbers?
5195